Eyelash Extensions $150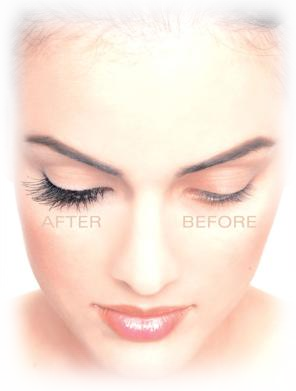 Eyelash Extensions create beautiful captivating lashes that emphasize the shape of the eye.
Eyelashes will appear darker, longer, and thicker while creating more beautiful lashes.
Save time. No need for mascara or eye lash curlers
Lash Parlor at Hypnotic Salon has Eyelash Extensions to meet your needs.  Whether it's just for the night out or a more permanent look.
How it's done?
Depending on how long you plan on wearing your extensions different methods are used.  The permanent lash extensions are applied individually by hand to each of your own lashes for a totally natural look.  This procedure involves attaching anywhere from 35 to 80 individual lashes.